At Lakefront Roofing and Siding Supply, we not only provide excellent customer service, more in-stock products than you could ever ask for and a free contractor referral service, we also assist with roofing equipment rentals! And we stock all your main tools too!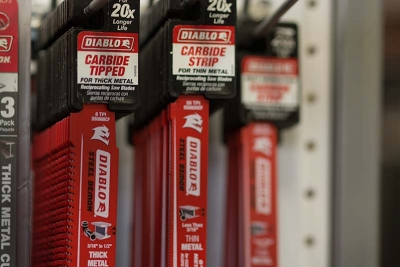 We have a great partnership with Garlock Chicago and are able to provide great deals on roofing equipment for contractors. Through our partnership with Garlock, we are able to provide:
 

Sweepers

 

Tear-off Saws

 

TPO Robots

 

Generators
We feature a number of power tools and accessories that a roofer may need:
 

Saws and Blades

 

Drills and Bits

 

Grinders and Wheels

 

Extension Cords
We have one of the largest showrooms and array ofstocked products most contractors could ask for. However, if you are looking for something specific and don't see it, please just let us know!