The Advantages Of Custom Gutters for Homes and Businesses
Shopping for custom gutters and downspouts may be the least of your concerns, especially when you're doing so for a commercial establishment. However, the absence of customized gutters and downspouts can prove to be harmful in the long run.
Faulty ones can actually cause huge problems for both home and business owners. Sometimes, it could even lead to temporary business shutdowns just to implement repairs. This could be costly for business owners who rely on daily sales to pay for their expenses.
Thus, we've come up with a list of the benefits of having custom gutters and downspouts. These will help you learn why you need to install them on your houses or business establishments.
Benefits of Using Custom Gutters and Downspouts
1.
They help to protect your roof.
A lot of companies rent or own buildings that have flat roofs which pose unique challenges. Standard gutters and downspouts aren't equipped to stop accumulation of water on flat roofs. However, if you go for custom gutters and downspouts, you'll have the shapes and sizes you need to drain pouring water from any type of roof surface. The same is true for houses with eccentric roofs.
2.
Custom gutters and downspouts help to stop water from entryways.
The last thing you want to encounter is water pouring from the roof towards your main door. This is applicable for both houses and business establishments. Customers wouldn't want to go to your building through an entryway that has water falling from the roof. In addition, homeowners dislike having to go through pouring rain just to enter their house. It may cause their kids to slip or even mess up the house.
If you go for custom gutters and downspouts, you can drain pouring water to places where it's safe to go. Thus, both customers and homeowners won't find it an inconvenience to enter buildings or houses during unpleasant weather.
3.
They help avoid issues with your foundation.
Water can accumulate on your foundation if you don't have the proper gutters and downspouts. Over the long haul, this will lead to cracks and crumbles in your foundation. If you go for custom gutters and foundations that allow water to drain in the proper locations, these will help you avoid foundation damage.
4.
Custom gutters and downspouts pay off in the long run.
Since they help avoid costly problems in your house or business establishment, customized roofing material such as gutters and downspouts can pay off over some period of time. For instance, water pouring on a high-value equipment located outside your building can lead to repairs or even replacement. As said previously, it can also help avoid problems with your foundation which can be too expensive to address. y
5.
They look aesthetically pleasing.
If you're going for customized roofing supplies, then you might as well go for aesthetically-pleasing ones. That's the advantage of going for custom gutters and downspouts. Aside from doing their job of protecting you and your possessions, they can be customized to look good. They can exude the look and feel that you want for your building or house
In Conclusion
Custom gutters and downspouts will benefit both residences and business establishments. They pay off in the long run, help avoid issues with your foundation, and look good, all at the same time. Plus, with custom gutters and downspouts, you're sure to drain water in areas where they should go. Thus, it will help you avoid costly repairs and replacements caused by accumulation of water.
One thing we do exceptionally well are custom gutters in Chicago. Custom commercial gutters are of our specialities and we supply all of Chicago. Below you'll find our Commercial Box Gutters, Gutters for Single-Ply Applications, Custom Inlaid Gutters, Custom Kynar® Downspouts and Elbows and more information about our Rolloff Seamless Aluminum and Copper Gutters and Gutter Truck.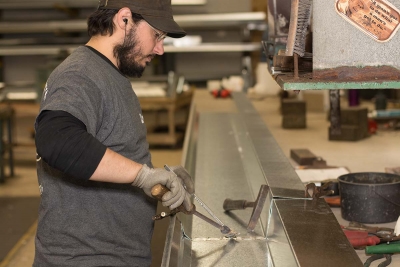 CUSTOM COMMERCIAL BOX GUTTERS (4", 6", 8")
GALVANIZED GUTTERS
 

Galvanized Gutters are made from 26' seamless sections. That means fewer joints to service and a cleaner look. However, some restrictions and limitations may apply.

 

They are made of 24 gauge G-90 steel. Some competitors use 26 gauge (which is 25% thinner) or G-60 grade (33% less corrosion protection).

 

All-soldered construction. Heavy steel snap-on hangers included.
PAINTED GUTTERS
 

Kynar® painted gutters are made from 10' sections and are usually delivered in 20' – 30' sections.

 

They are made from Kynar 500® on 24 gauge steel.

 

Riveted and caulked construction. Heavy steel snap-on hangers included.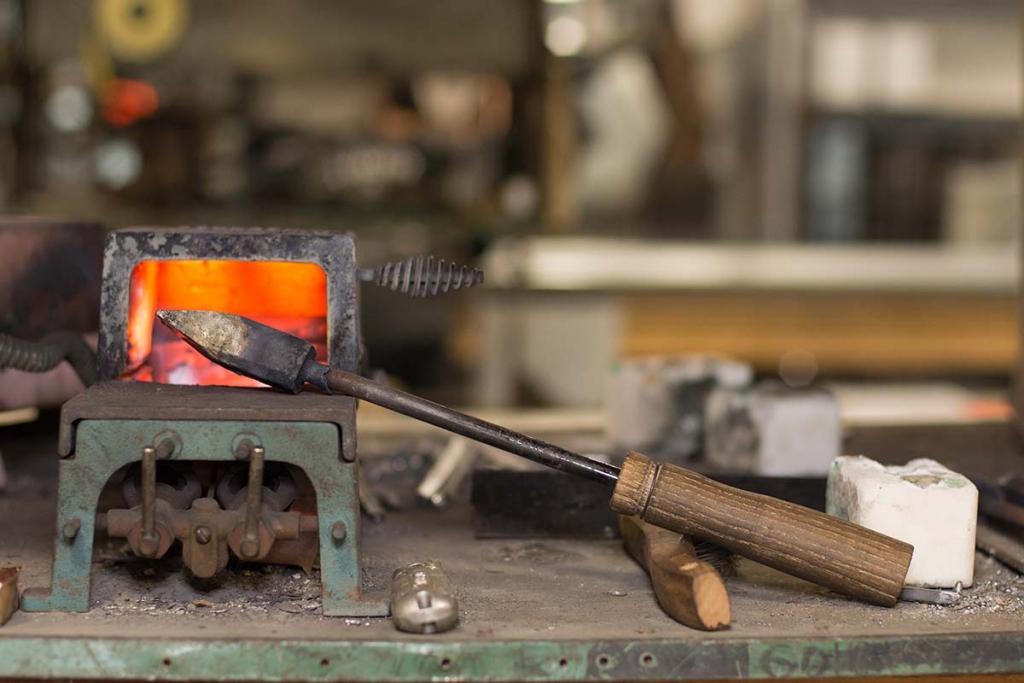 GUTTERS FOR SINGLE-PLY (TPO & PVC) APPLICATIONS
 

This 2-part system eliminates the need for a flash strip. The custom-pitched hanger is made of TPO or PVC clad steel and is attached to the roof edge.

 

The box gutter, which can be made of galvanized or any Kynar® color, slips behind the hanger and drops into place. The gutter is supported with heavy-gauge snap-on hangers (included).

 

The roof membrane is installed and welded directly to the hanger (included).

 

Two piece .050 aluminum cleat with any size fascia. This product is fabricated to the ANSI-SPRI specification.
CUSTOM Kynar® DOWNSPOUTS & ELBOWS
INLAID GUTTERS
 

These are typically fabricated on the jobsite by the installer, but if you prefer, we can fabricate custom inlaid gutter sections in our shop if we are provided with the correct field measurements.
SEAMLESS GUTTERS & GUTTER TRUCKS
 

We have three trucks that can deliver them directly to your jobsite.

 

We also carry 5" (available in 14 colors) and 6" (available in 7 colors) gutters on the same truck.

 

Copper seamless gutters are also available in 5" and 6".