At Lakefront Roofing and Siding Supply, we understand you're busy. You're busy planning for your job and you're busy on top of ladders and rooftops when you're actually working on your job. But what do you do if you run out of materials or need to start that next job in a hurry? Don't worry, we have a solution for you.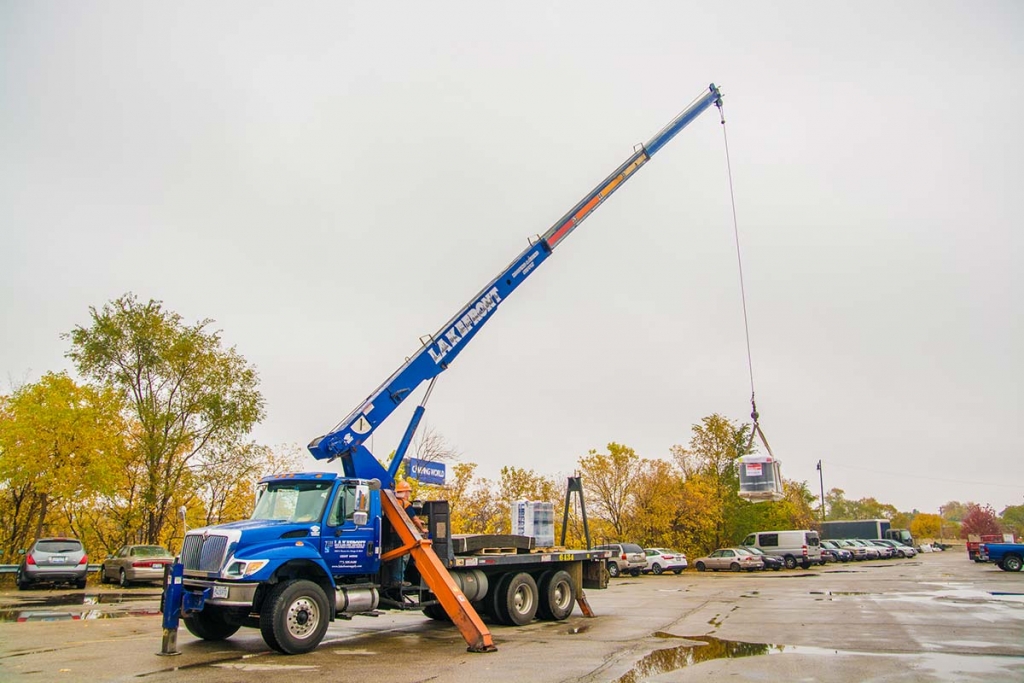 You can call us at (773) 509-0400 or visit our online store and place your order. There is the option to pick up at "Will Call" to avoid lines or you can choose our job-site delivery option. If you choose job-site delivery, we'll bring everything to you.
We have numerous cranes (one that even goes as high as 100 feet) which can delivery your tools, equipment and materials directly to the floor you are working on. As long as you're within 100 miles of Chicago, we've got you covered!
We also have three Seamless Gutter Trucks. We can deliver 5" and 6" seamless gutters and provide any custom work you might need on the spot. Our trucks are stocked with all the accessories you could need including Soffit, gutter screens and trim coils along with everyday tools.